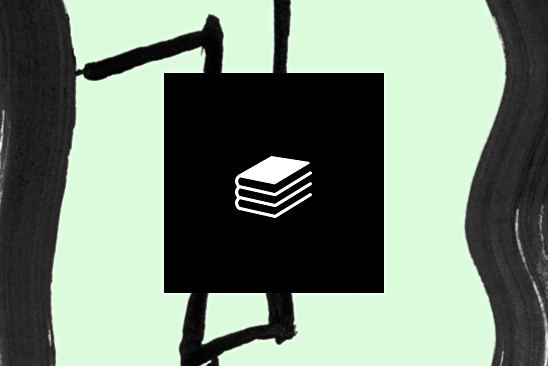 Are you a book worm who has your finger on the pulse on what is hot on the book market? Do you keep track of the best sellers lists? Maybe you're also a numbers whiz who is an excel champ or you're an expert with rights and production. If so, you've met your match in Team Content.
Made up of Content Controlling, Content Curation, Rights & Productions and Content Acquisition, Team Content makes sure that BookBeat's customers get the right book tips at the right time. Read more about the content departments below!
Content Curation
Are you the person who says, "I read the book first. The movie wasn't as good"? Then you probably belong on team Content Curation.
Team Content Curation are walking bookstores. They're voracious readers who keep their eye on all the latest releases, what's hot and what's not. They have their thumb on the zeitgeist of the book world.
They are BookBeat's (very cool and trendy) librarians. They curate our catalogues and make sure that our users can see the content that is most relevant to them. They organize our content so that the right books show up on the right lists.

How, you may ask? Just like with other teams at BookBeat, Content Curation is driven by data and figures. They use the help of our very own data scientists to recognize trends and to predict what will be popular next so that your next favorite book is just one tap away.
Not only are people on the Content Curation team book experts, they are also performance experts. They share consumption information to other teams so that we know what our users actually enjoy, so we can keep our listeners happy.
Content Controlling
Are you wondering "What does team Content Controlling do?" Don't worry, until we sat down to write this, we were too.
Long story short, Team Content Controlling is the missing link! They wear many hats and work closely with almost every team at BookBeat and are the gatekeepers for publishers hoping to add their content to the BookBeat app.
So what exactly do they do? Content Controlling tracks consumption and analyses user data and behaviour to see how customers are consuming content.
They work closely with the other Content teams as well as our Finance team by sharing sales insights, so that they can make informed choices. If you are a whiz kid when it comes to numbers, get a kick out of maintaining relationships and love books, then you belong on Team Content Controlling.

Rights & Production
Are you a person who wants to share your favourite books with the whole world? So does Team Rights and Production! As of fall 2020, BookBeat has started to produce its own content that users simply cannot stop reading and listening to. Team Rights and Production wants to translate and publish the most interesting books in our different markets!

But what is Team Rights and Production responsible for? They coordinate the digital book production chain - choose the relevant titles for each of markets based on the user data, work closely with external translators, editors and studios as well as setting up and follow production plans in all or several of BookBeat's core markets (Sweden, Finland, Germany, Denmark and Poland).
When our superstars from Team Rights and Production finds content that BookBeat's users love to listen to and read, they get really excited! To achieve that over the moon excitement they analyze what kind of content is needed and how it works in different countries.
Rights & Production work closely with all the content teams, international content development teams, graphic designers, marketing and finance teams to make all the great productions happen.

Content Acquisition
Team Content Acquisition lives and breathes their mission "the right content to the right price", and they work with everything related to BookBeat's contracts with suppliers of digital books.

But what does it really mean? This means working with everything from analyzing and developing compensation strategies to negotiating, renegotiating and assisting to negotiate terms based on these strategies, and to working closely with BookBeat's lawyers in the work on our contracts. In other words, Team Content Acquisition are our contract and negotiation experts!

This team works closely with all the above mentioned content teams, and extra closely with Team Content Controlling. How come, you might be wondering? Team Content Acquisition builds on insights from Team Content Controlling when analyzing the business sustainability and when keeping track of important KPIs (such as price levels) to be able to update and optimize compensation strategies where needed. The team also supports Team Expansion and other BookBeaters who negotiate terms with publishers, facilitating smooth internal and external acquisition processes and ensuring strategic acquisition of content. Everything to make sure BookBeat is able to provide the best content to its customers for a long, looong time!


At BookBeat you will experience...
An office located in the heart of Stockholm

If you join the team in Stockholm, you can enjoy free access to a full gym complete with a sauna, or borrow a bicycle from reception to speed off to your next meeting.

Growth in your role and career

Have the opportunity to grow in your role and career. We believe in giving all of our employees the tools they need so that they can be great at what they do. This includes challenging and educational work assignments as well as opportunities for education.

Friday afternoon mingles and breakfast

Enjoy our Friday afternoon mingles (or as we call it Beer O'Clock) and monthly company breakfasts. We see the importance of having a strong team and we organize fun events to make sure we all stay connected.

Work events

Enjoy very fun (we may be biased) work events. From Christmas parties with our colleagues at Bonnierförlagen to Road Map days ending in a company trip to the spa, we host and participate in all different kinds of fun activities.

Hack Days

Hack Days are a full day dedicated to exploring projects that you might not have time to do in your day to day work. In the past people have done everything from creating an app to be used for marketing campaigns to exploring how to integrate voice and machine learning into our existing product.

Friday Demo

Every Friday we hold a cross company demo where you have the opportunity to share what you've been working on that week. We believe in cross-functional work and having a weekly demo facilitates this by giving you the opportunity to brag a bit about your hard work and your latest accomplishments.